Best Kitchenware for Breakfast Meal Preparation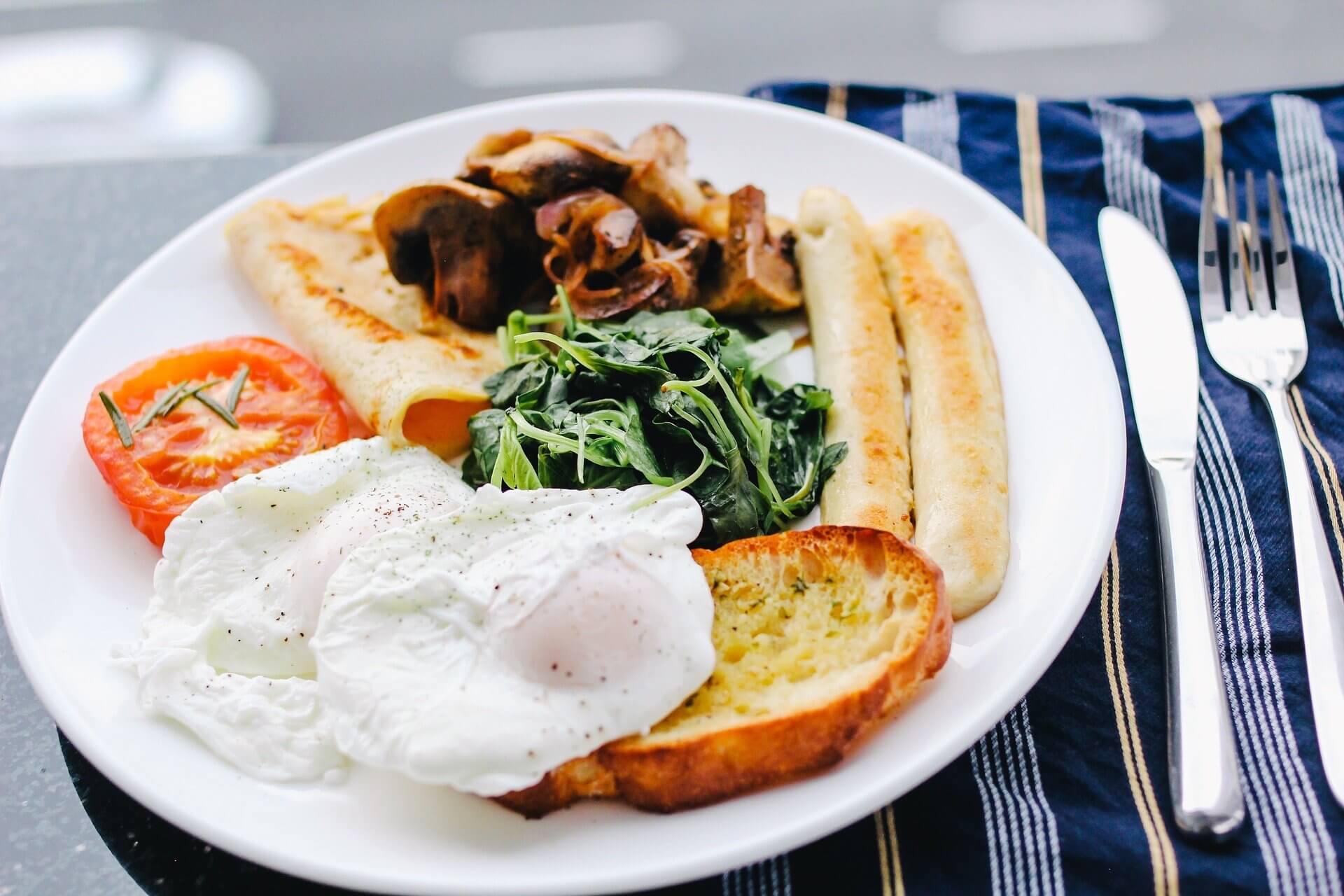 Do you know that having breakfast will make you more productive for the whole day? Start off your day by having a healthy and lovely homemade breakfast. Breakfast is not just important for children, it is equally essential to us as adults. We will have better memory and concentration by having our daily breakfast. This does not only help our children to perform better in school, but also improve our performance at work too. You will gain more fiber and micronutrients such as folate, vitamin C, iron and calcium as you have breakfast regularly. On top of this, you will stay farther away from heart diseases and diabetes if you have healthy breakfast daily. Breakfast is truly a meal that can keep us healthier.
Breakfast affects us more than these. There have been a lot of hot discussions and issues about the relation between losing weight and having breakfast. So, is it true that you will become fitter if you eat your breakfast well every day? This is how the science explains. If you have your breakfast daily, you will less likely to choose unhealthy food and overeat too for lunch and dinner. With this, you can prevent yourself from being overweight. In addition, research has shown people who have their breakfast daily are more aware of the nutritional and health benefits of the food they eat. They also pick up healthy lifestyle such as doing exercise too. This is why they are mostly fit. So, it heavily depends on the type of food you choose or your breakfast too and also your daily routine.
To ensure you get the optimal benefits of having daily breakfast, you should avoid these common mistakes. First, you should never take pastries as your breakfast, as suggested by WebMD. You can choose better alternatives such as whole-grains cereal, granola, milk, and even breakfast smoothie to make your day healthier and better. To get better result, you should have carbohydrate-protein combo breakfast. This is because we need protein in the morning to jumpstart our metabolism and also to stay full longer. To avoid the common mistake of not having enough protein during our breakfast, you can try out a high-protein menu such as including eggs and also protein smoothie.
So, what are you waiting for? Let's make yourself a healthy and tasty breakfast! No more excuses of having too little time to prepare breakfast or having zero experience in making breakfast! What you need are just some gadgets that will make you amazing breakfast dishes. Check them out below.
Best Kitchenware to Prepare Your Breakfast
1. Sandwich Maker
A lot of us like to grab a sandwich for a quick breakfast. As for me, my favorite breakfast item is certainly a sandwich. Instead of wasting out your money to buy sandwiches that are not that healthy and delicious, why not invest your money in buying an affordable sandwich maker?
With a good sandwich maker, you can customize the ingredients in your sandwich. You can put in eggs, cheese, precooked meat and you can even substitute bread with bagels and English muffins. Most importantly, you just need to put in the ingredients and the sandwich maker will do the magic. You can continue with your work and after 5 minutes, you can enjoy your loving sandwich while you are on your way to work.
2. Egg Cooker
We are sure that egg is another top-pick item for breakfast, so this is why you need to include an egg cooker into your kitchenware collection. Instead of struggling to get your perfect soft, medium, or hard-boiled egg, a rapid egg cooker will serve you nice hard-boiled egg, poached egg and soft-boiled egg with its timer features. Some models can even prepare individual omelettes and scrambled egg. This cooker is certainly my best pick for a breakfast kitchenware.
3. Belgian Waffle Maker
Looking for a fast-food like breakfast experience? We like waffles to go with our eggs! We have listed the best waffle makers along with the best egg cookers above to simplify your process here – just pop the ingredients in, set the timers and move on to the next item on the menu!
Besides adding eggs, you can also top your golden, crispy and fluffy Belgian waffles with fruits, nuts, cream cheese and even dessert topping such as chocolate and ice-cream which is also a perfect tea-time menu for your loved ones too.
4. Electric Griddle
Wish to have more variation for the first meal of your day? Then, you should not miss the best electric griddle that we are here to offer you. You can make delicious French toast, pancakes, hash brown, fried eggs and even bacon with an electric griddle. With this kitchenware, you can be a master in preparing breakfast.
I am sure your kids and your other family members will love breakfast more than any meal if you own the electric griddle.
5. Slow Cooker
If you wish to prepare your breakfast a night before, you can do it with a slow cooker. We have shortlisted some best pick slow cooker models to ease your breakfast making journey. With a slow cooker, you can prepare breakfast menu such as overnight oatmeal, quinoa, cheesy breakfast potatoes, hash brown casserole and cinnamon roll monkey bread. You can even invite your friends and their family members to come over for breakfast during the weekend if you have a slow cooker. It can surely help you to serve for large portion.

6. Mug Warmer
Drinks are also a not-to-miss item in breakfast. For us, the best way to start your breakfast journey is to have a good hot cup of coffee or chocolate drink. What you need is certainly a great mug warmer that keeps your coffee hot until you drink it.
It definitely comes in handy when you are feeling stressful at work. This is because a warm cup of coffee or tea can calm you down from your hectic workload. Therefore, a mug warmer is a must-have at your office or your home.
7. Milk Frother
If you always crave for creamy cappuccinos and lattes early in the morning, why not make it yourself? You only need an auto-functioning milk frother at home. You can even consider a multifunctional frother where you can prepare the creamy froth and heat the milk to prepare your cup of aromatic cappuccino.
8. Cold Press Juicer
Not a fan of coffee or tea? Worry not; you can still enjoy your breakfast drinks with fruits and vegetables. With a good cold press juicer in your kitchen, you can opt for a healthier breakfast meal with a cup of fruit juice or smoothie. As compared to ordinary regular juicers, you will be able to gain more nutrients from the juice you make it from the cold press juicer. This is because it blends slower and it helps to extract most of the nutrients from the ingredients.
You can make a difference in the lives of your loved ones by providing them healthier options such as a col press juicer.
Conclusion
With these convenient kitchen gadgets, we believe that you can always prepare your breakfast hassle-free and most importantly, you get to decide the healthy ingredient included in every breakfast meal. Let these gadgets spark joy in your cooking life.