Quick Dishes to Cook inside A Pressure Cooker
No more excuses for not knowing how to cook! We are here to offer you the best and simplest alternative you can get in the market, a pressure cooker. A pressure cooker, which is also known as an instant pot, is an all-in-one kitchen delight. You can cook almost every dish that you can think of in a shorter time. You can cook rice, veggies and even meat in less than an hour. Yes, you are not reading this wrongly, YOU CAN SERVE YOUR MEAL IN LESS THAN AN HOUR.
How does a pressure cooker do its magic? This cookware uses steam and pressure to cook your food in no time. When the pressure is increased, the water in the cooker will boil higher than the boiling point and it produces more steam. The pressure then forces the steam into the food instantly and this is why you can cook and serve your food in no time if you use the pressure cooker. You can use a water test during your first time using the pressure cooker to know how the model functions.
You might feel the pressure if this is your first time cooking using the pressure cooker. However, we are here to assure you this pressure is going to be your most favorite "pressure" in your life. Here are some most common questions and issues that you might wonder about the pressure cooker. If you're wondering about the differences between a pressure cooker and a slow cooker, our editors have written a summary of that too.
What do you cook in a pressure cooker?
Pressure cooker can work for almost every recipe that you have in hand. Most people use the instant pot to prepare food that typically needs a longer time with conventional methods such as tough cuts of meats, pot roast, artichokes, soups, sauces, mashed potatoes, whole chicken, brisket, whole gains and dried beans which you do not need to soak before they go into the pressure cooker. You can also prepare chicken stock in an hour instead of four hours in conventional cooking. You can even prepare pulled pork, which is a popular slow cooker recipe, in a pressure cooker too. To handle any ingredients in your cooker model, you can always refer to the user manual or search it on the internet.
You can use a pressure cooker to boil, brown, steam, steam roast, poach, braise, roast or stew food. You can even bake and make yogurt with the recent models of the pressure cooker. You should start off with some simple recipes to test out with the cooker.
How long do you need to cook meat in a pressure cooker?
As the cooking time is different for every type of meat in different models of the pressure cooker, we suggest you to look through the user manual to get a more accurate timing. Here, we are going to tell you briefly about the cooking time for each type of meat.

| | | |
| --- | --- | --- |
| No. | Meat type | Approximate Time Needed |
| 1 | ground beef | 5 minutes |
| 2 | Beef | 15 minutes |
| 3 | beef roast | 25 minutes |
| 4 | beef brisket | 60 minutes |
| 5 | lamb | 15 minutes |
| 6 | pork | 18 minutes |
| 7 | pulled pork | 1 hour and 15 minutes |
| 8 | boneless chicken/chicken breast | 5 minutes |
| 9 | chicken with bone | 15 minutes |
| 10 | whole chicken | 20-25 minutes |
If you are cooking meat in the frozen state, you need to add on 5 to 10 minutes into your cooking time.
How to cook ground beef with potatoes on a pressure cooker?
Ground beef potatoes dish is one of my favorite recipes to make in a pressure cooker. It is also my easy-to-go dishes every time when I am in the mood of "too tired to cook for dinner". You only need a few ingredients and 15 minutes for this classic and tasty comfort food. Here's my simple and quick recipe using this instant pot.


Ground Beef With Potatoes Recipe

Ingredients: onions, potatoes, vegetables, ground beef, salt, pepper, beef stock

Steps:

1) Cut and slice the onions and vegetables.
2) Peel and cut the potatoes into cubes.
3) Cook the ground beef and onions on sauté mode.
4) Add in potatoes, vegetables, salt, pepper, and beef stock.
5) Stir the ingredients to combine them well.
6) Put the lid on the cooker and set the valve to sealing position.
7) Set the cooking time to 4 minutes on manual high pressure.
8) Do a quick pressure release after 4 minutes and serve the dishes.
How long do you need to cook pasta in a pressure cooker?
You are craving a plate of chicken pasta, but you are too tired to prepare it as it is time- consuming to cook the pasta. The pressure cooker will be your savior as you only need minimum 20 minutes to have your pasta cooked. Here's how you can prepare the chicken pasta in an instant pot.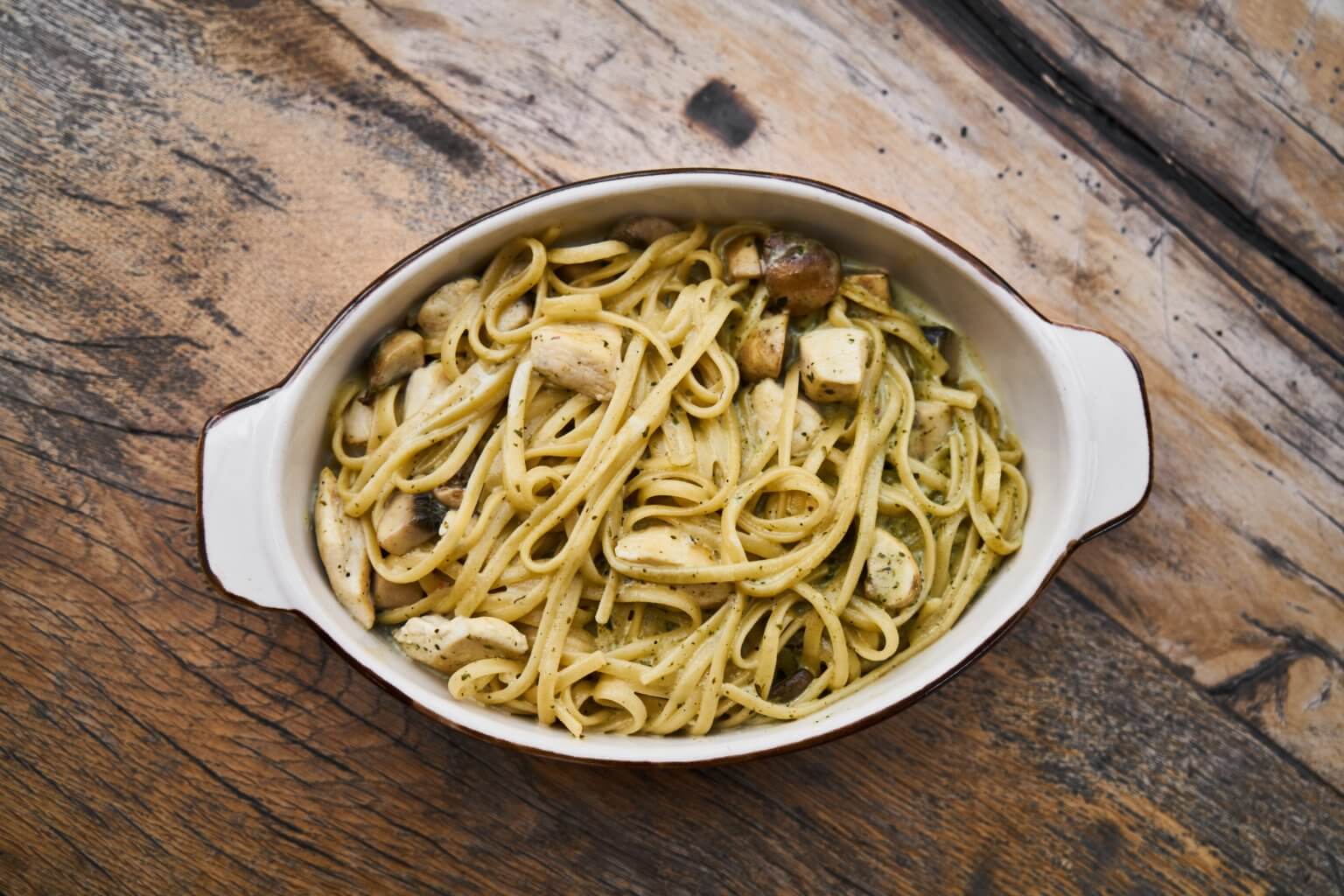 Chicken Pasta Recipe

1. Simply press "sauté" on the pressure cooker.
2. Add oil into it and place the chicken about 4 minutes.
3. Take out the chicken and add onion, mushroom, crushed tomatoes, tomato paste, salt and peppers into the cooker and cook for 3 minutes.
4. Place the chicken back and also the pasta into the cooker.
5. Cover the cooker with lid, turn the valve to "sealing" position, adjust pressure to "more", and set time for 15 minutes.
6. Sprinkle your pasta with Parmesan cheese to enhance the taste.
Never-To-Miss Tips In Using A Pressure Cooker
Having about one-year experience in using the pressure cooker, I have learnt up a few handy tips that I can share with you. Here are some tips that will make you a pressure cooker master.
You can cook a variety of recipes if you are familiar with the buttons in your pressure cookers as some models even feature yogurt-making button. If you own one of these models, please make good use of these buttons.
2) Make sure you always add at least 1/2 cup of liquid.
Liquid does not necessarily be water, you can try out with stock, beer, fruit juice and even vegetable juice. By adding in liquids, the cooker can build pressure.
3) Make sure the rubber ring and the lid are in place.
By placing the rubber ring under the lid, it allows the steam to stay in the pot. You should ensure that the lid valve is set to Sealing position too when you lock the lid in place. Or else, your food will never be ready if you set the valve to Venting position.
4) Make sure the pressure cooker is clean after use.
The cleaning is simple too. Simply clean the inner pot, lids and accessories into the dishwasher as these components are dishwasher safe. I am sure that you will not like food stain from your previous cooking to be in your new dish.
5) Make sure you know the pressure cooking time.
As the pressure cooker needs around 10 minutes to build pressure, your cooking time setting for 20 minutes starts after the initial 10 minutes. You also need to allow around 10-15 minutes for the pressure-releasing step before enjoying your meal.
Conclusion
With a pressure cooker at home, home cook meals will be hassle-free for every home chef. As a working mother, I strongly recommend the pressure cooker as you can prepare healthy and tasty meals for your loved ones. My loved ones always enjoy pastas, mashed potatoes and roasted meat from the pressure cooker. If you are unsure of which models to buy, we have shortlisted the best 10 pressure cookers models to ease your buying experience. However, if you are a big fan of low and slow cooking; we have recommendation for you too. Here's a top 10 list of the best slow cooker models available in the market.
Whether it's fast or slow, what matters is our family is always together for a hearty home meal. Still, if you wish to spend more quality time with your family, try cooking with a pressure cooker. You will know the difference once you use it.